Every notable legend has the same hard start, and our brand founder, Mr. Yuan, is no exception. When he served in the field special forces, located in Hohhot, Inner Mongolia, training and mission process often have to face the fierce beasts in the field, at this time, personal safety depends only on each person's ability to change, and they carry tools only flashlights and other very rudimentary tools, so the flashlight battery life becomes as important, but the troops can only be issued twice a month batteries. The battery's lack of durability gave Yuan the idea to change it.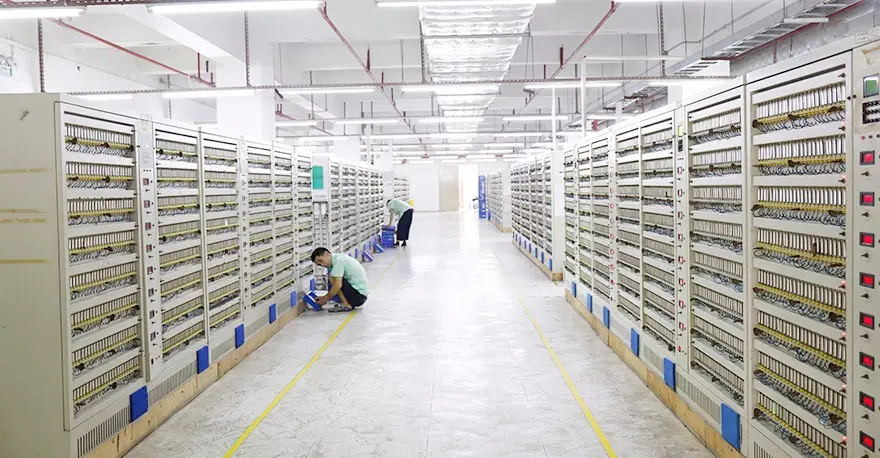 In 1998, Yuan began to dive into dissecting and studying them, which marked the beginning of his journey in the battery industry. At the beginning of his research, he was always faced with difficulties such as insufficient funds and lack of experimental equipment. But it was the trials and tribulations that gave Mr. Yuan a tough character far beyond others and made Mr. Yuan more determined to reform the quality of batteries.
After countless experiments, with the new formula invented by Mr. Yuan, the new battery's service life was more than doubled, and this exciting result laid the groundwork for Mr. Yuan's next venture and struggle.
With a relentless pursuit of excellence, our brand stood out in the battery sales industry.
In 2001, our batteries could already work normally at -40℃~65℃, breaking through the working temperature limit of old batteries and allowing them to completely get rid of the low life and bad use.
In 2005, GMCELL, which carries Mr. Yuan's passion and dream for the battery industry, was established in Baoan, Shenzhen. Under the leadership of Mr. Yuan, the R&D team has made unremitting efforts to achieve the progress goals of low self-discharge, no leakage, high energy storage and zero accidents, which is a reform in the field of batteries. Our alkaline batteries offer an impressive discharge rate of up to 15 times, maintaining optimal performance without compromising battery life. In addition, our advanced technology allows batteries to reduce self-loss to just 2% to 5% after one year of natural full charge storage. And our Ni MH rechargeable batteries offer the convenience of up to 1,200 charge/discharge cycles, providing customers with a sustainable, long-lasting power solution.
In 2013, GMCELL International Trading Department was established and since then GMCELL has been providing high quality and environmentally friendly batteries and high quality services to the world. For ten years, the company has done global business layout, including North America, South America, Europe, Australia, Southeast Asia and other countries and regions, and has made great efforts to build the brand awareness of GMCELL.
At the core of our brand is a deep commitment to quality first and environmental sustainability. Our batteries are completely free of harmful substances such as mercury and lead. Through relentless research and innovation, we continue to improve the performance of our batteries, investing thousands of experiments to refine charging, storage and discharge technologies and improve the overall battery experience.
Our batteries are known for their superior durability, low wear and tear, and environmental friendliness. End users consistently endorse our products, giving us a reputation that resonates with distributors and resellers. Quality remains our top priority, and this is reflected in our rigorous testing process at every stage of battery production, from materials to quality control and shipping. With defect rates consistently below 1%, we have earned the trust of our partners. We take pride not only in the quality of our batteries, but also in the strong relationships we have built with many brands through our custom services. These partnerships have fostered trust and loyalty, solidifying our position as a reliable and preferred battery supplier.
Guided by our core principles of quality first, green practices and a commitment to continuous learning, we ensure the highest standards in every aspect of our operations. Our manufacturing processes adhere to international standards and we hold a range of relevant certifications including ISO9001, CE, BIS, CNAS, UN38.3, MSDS, SGS and RoHS. we actively promote the benefits and necessity of using high quality, environmentally friendly batteries through our official website and social media platforms.
The trust our customers place in us is based on our strong commitment to quality. We never compromise our standards for profit and maintain a long-term partnership based on providing superior quality and ensuring stable supply capabilities.